Wild road rage brawl on Windsor Road sparks chaos as passers-by get involved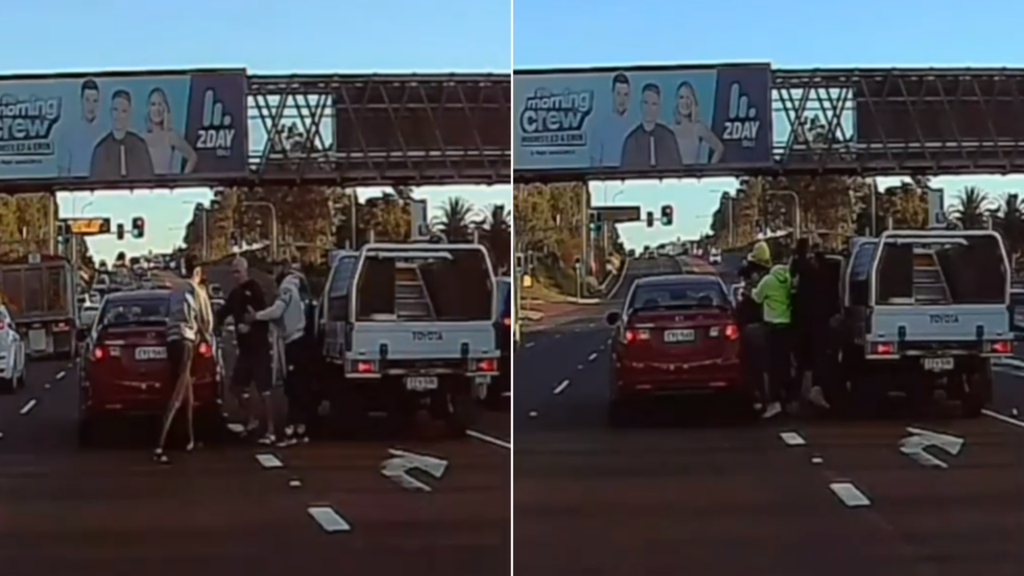 A road rage brawl has erupted between two drivers and a passenger on a busy Sydney road.
The incident, which occurred on Windsor Road near Norwest on Tuesday morning, was all caught on dashcam and posted to Facebook.
As seen in the video above, a ute can be seen tailgating a red Honda before the vehicles come to a stop next to each other.
The drivers of both vehicles are then seen getting out of their respective cars and confronting each other on the road.
The front-seat passenger in the ute is…