MISSING PERSON Mackenzi ROWORTH has been reported missing to Dubbo Police by co…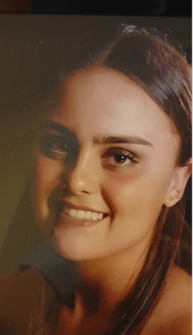 MISSING PERSON
Mackenzi ROWORTH has been reported missing to Dubbo Police by concerned family members and was last seen in Lansdowne Drive, Dubbo on the evening of the 8 April 2021.
Mackenzi is 15 years of
age, 152 cm tall, olive skin, solid build with brown hair. Mackenzi was last seen wearing a grey tracksuit with Bone coloured jumper.
Police hold concerns for her safety and are appealing to the public for any information regarding her whereabouts.
If you have any information please contact Dubbo Police on 6883 1599 or Crime Stoppers on 1800 333 000. Information can also be provided confidentially via the Crime Stoppers online reporting page at https://www1police.nsw.gov.au/.